Kink means something different to everyone, and experienced kinksters will likely tell you that there's really no one way to define it. While kink can include everything from playful spanking to chastity play, the best kinky sex toys for couples help bring fantasies to life in a way that is fun, safe, and still completely amazing.
Couples looking to veer off the beaten path and
experiment with new kinds of kink
might be unsure where to start, which is totally normal and nothing to feel ashamed of. Some toys, like a restraint kit, can be fun for those of all experience levels, while others, like a dildo gag that locks into place, may require a little more confidence to work up to and are probably best for experienced users.
1. This All-In-One Restraint Kit That's Great For Beginners
This
under-bed restraint kit
is a great investment for kinky couples (especially newbies) and features fluff-lined handcuffs and ankle cuffs. Durable and made from polyester and nylon, these restraints are incredibly affordable compared to other restraint kits, and can help you unlock your deepest desires.
2. Explore All Kinds Of Sensual Play With This Pleasure Tape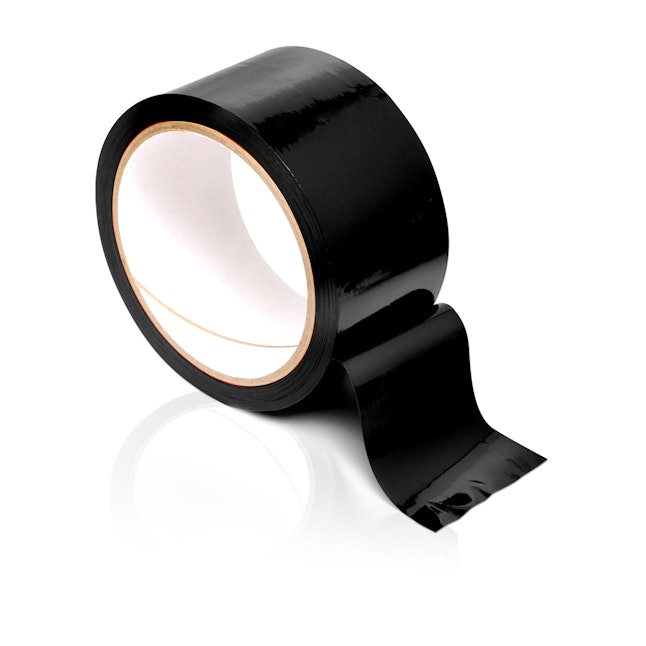 There's no shortage of things you can do with this bondage tape. Each roll is 75 feet long and sticks to itself but not to skin or hair, so the risk for ouchies is lower. Once you have it figured out, this is one of the most fun things a sexually active person can buy. It broadens your horizons in a huge way and allows a person to find new and creative ways to have sex.
3. These Low-Temperature Drip Candles For Wax Play

Wax play can be a thrilling way to spice things up in the bedroom, but it can also be risky and lead to severe burns. These long candles are actually the perfect solution to that; they burn at a lower temperature to deliver a hot sensation, but won't burn the skin. They're also thicker than other brands, so you'll definitely get your money's worth.
4. Get A New Grip On Things With This Cuff To Clamps Bondage Kit

For experienced couples who are into nipple torture, these steel
cuff to clamps bondage kit
are a must-have. They fasten directly onto nipples and are linked by a 12-inch chain, which you can tug on to deliver more pressure. This product is "Absolutely amazing", the "pain is very intense but that's what I like so I am super pleased."
5. Mix Things Up With This Bardot Garter Belt Strap On Harness With Silicone G-Spot Dildo

Role reversal can be a kinky way to light up the bedroom, and with this newcomer's
Bardot Garter Belt Strap On Harness With Silicone G-Spot Dildo,
you'll be able to ease into vaginal or backdoor play with greater confidence. The strap fits hips up to 40 inches, while the silicone dildo is small enough that it won't overwhelm new partners.
6. This Cotton Rope That's Ideal For Shibari & Other Kinds Of Rope Play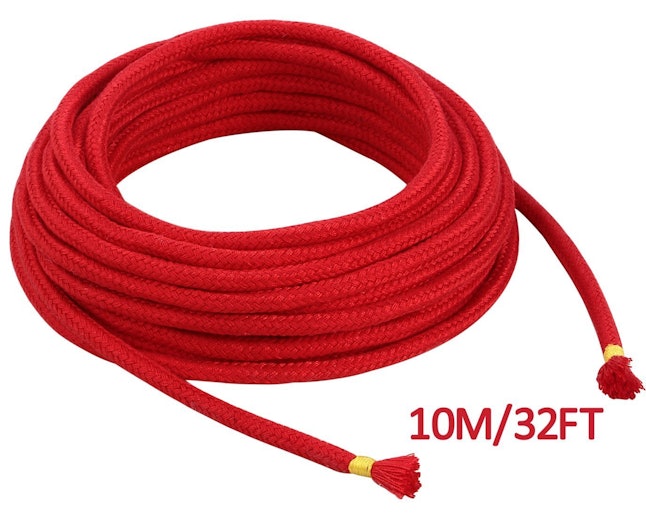 Whether you're into Shibari or just want a good old-fashioned way to tie a partner up, this soft yet durable cotton ropeis great to have around. It comes with three sets of machine-washable rope, and at 32-feet each, each rope is long enough for all kinds of kinky play.
7. This Hanging Door Bondage Swing That's Great For New Adventures

This sex swing can be a thrilling addition to your bedroom no matter what your kinks are, and can help couples get into new sex positions and hit hard-to-reach angles. Made from knitted nylon and easy to hang over the door, this swing will give you more reason to go running to the bedroom.
8. Take Impact Play To The Extreme With This Genuine Leather Nubuck Flogger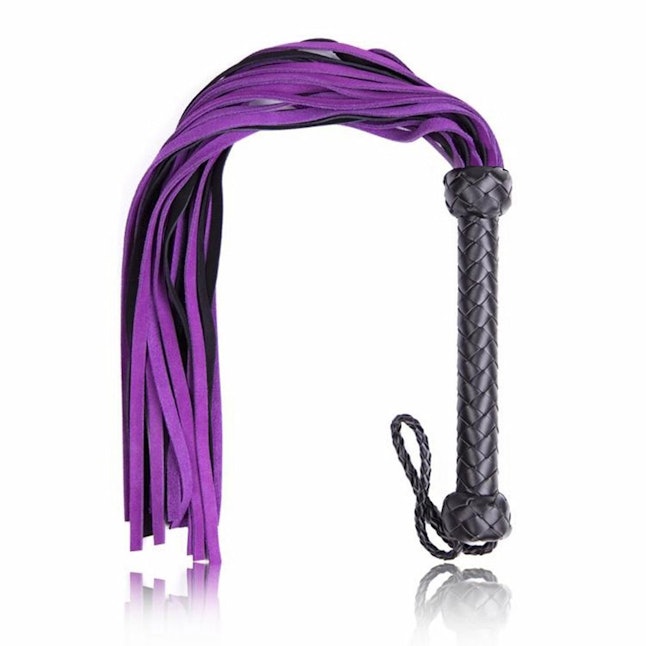 Featuring suede leather tails and a braided leather handle, this exquisite Nubuck Flogger is a fun way to introduce submission training and punishment into your relationship. Because the tails are made from suede leather, this flogger is actually gentler on skin than many others on the market, which means new submissives will have an easier time building confidence with this toy.
9. This Breathable Bastille Penile Confinement Cage For Extended Chastity Play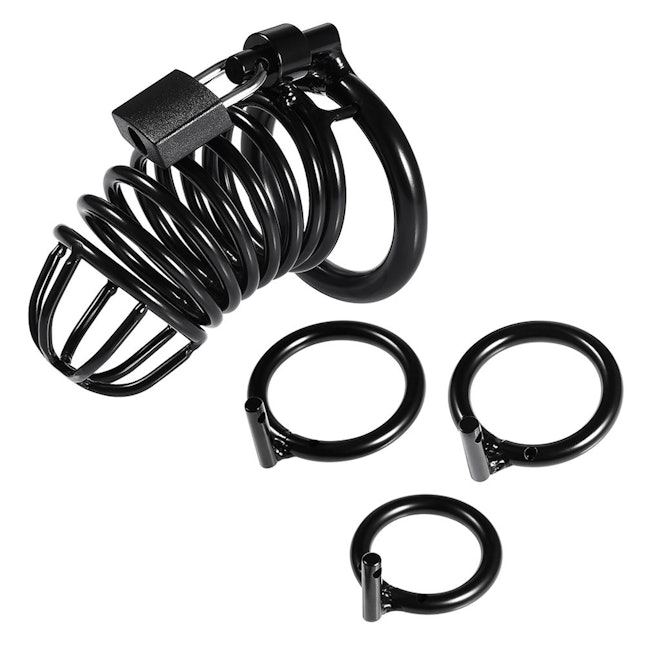 Chastity play isn't for everyone, but if you and your partner are eager to take things to the next level, this chastity cage for penis wear can help you lock in a new kind of ecstasy. With three different cuff sizes to choose from, plus a ventilated design for added comfort, this chastity cage functions as a good beginner's toy to this form of play.
10. This Ride Me Mouth Gag For More Experienced Users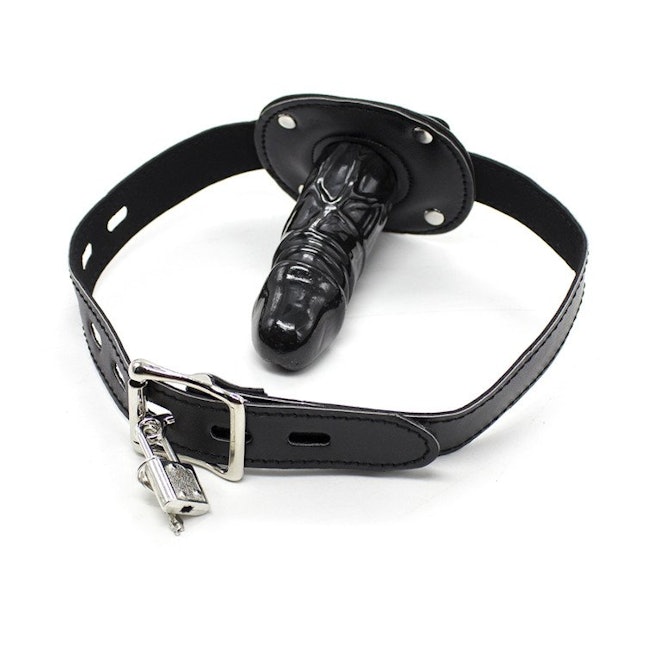 For more intense BDSM or humiliation play, this dildo mouth gag is a very seductive selection. Available in either short or long size, this rubber dildo gives partners something to bite onto during all types of play. This toy also features adjustable leather straps and a lock, so dominant partners can really take control. This is the perfect gag for an experienced fetish player, whether male or female.
11. Tackle Temperature Play With This Multipurpose Glass Dildo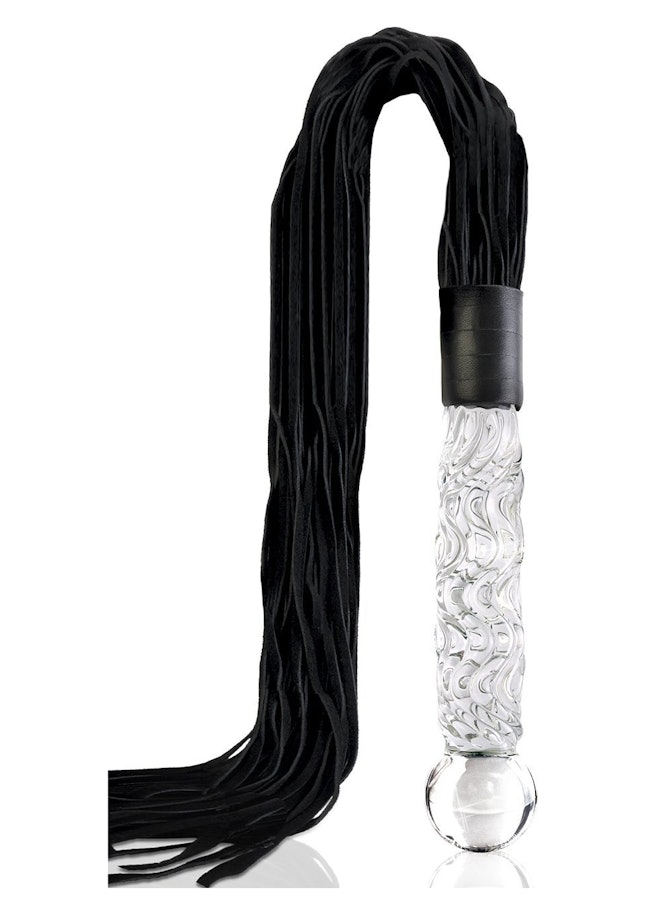 Kinky couples who want more bang for their buck will really enjoy this versatile Lingam Glass Dildo Floggerand cat-o-nine tails, which is great for mixing temperature and light impact play. The tails, which are made from bull leather, are soft but also deliver a nice wallop, while this textured glass dildo can be chilled or heated for mind-blowing vaginal or anal stimulation.
12. Experience New Sensations With This Ball Stretcher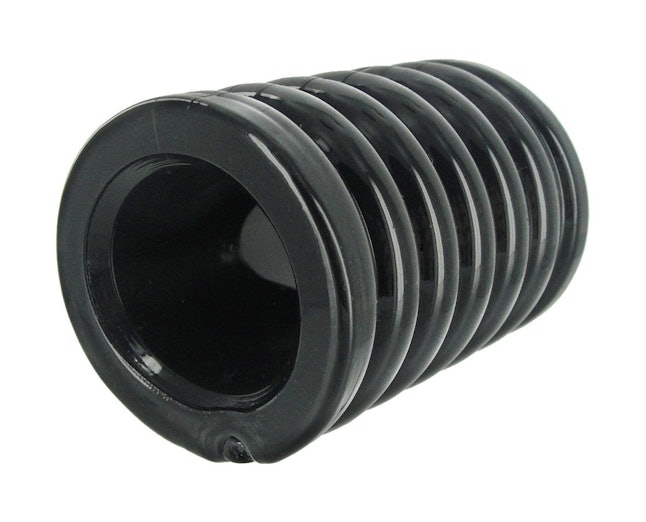 If you're looking for a toy that offers a new kind of testicular stimulation, this spiral ball stretcher could be a great choice. To experience the full tugging sensation this toy delivers, all you have to do is pull the stretchy cylinder around the base and you'll be good to go!
No matter where your kinks take you, the first step toward any kinky explorationshould always be communication. For couples, this is especially important, because it allows you to set safe boundaries, discover more about each other, and talk about your mutual desires in a shared, open way. Once you build that with your partner, the options for kink-based play are truly limitless, and sex toys can help you reach even greater heights together.