Will we give them sexual limits? Or will sexbots develop their own?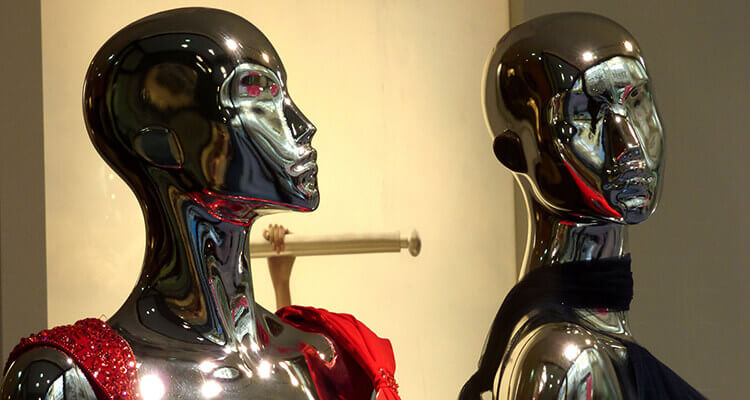 Robots seem to just about everywhere: automating jobs, driving cars, cleaning floors, and, as we all know, appearing in bedrooms.
The thing is, even though we call them robots, that's a bit of an overstatement as, so far, they are little more than sometimes clever mechanisms and not truly intelligent.
The key phrase mentioned above is "so far." Experts are still unsure what forms artificial intelligence will take in the coming years, or even if they will ever achieve anything like consciousness.
But one thing that is just about guaranteed is that someday, maybe even soon, they will become much more advanced. They may become so advanced that they could develop very human-like behaviors and thought-processes.
And then this brings us to our topic of the day: will robots designed for sexual pleasure develop not just preferences but their opposites: will sexbots develop what we might call taboos?
The AI revolution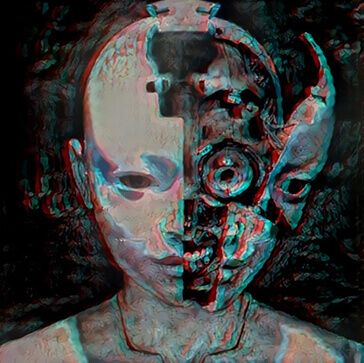 Artificial intelligence has a kind of duality. On one side is its inherent programming: what creators build into it. This could be as simple as Asimov's fictional three laws, or the very structure of its digital mind.
The second is more nebulous: the idea that an AI might actually learn and grow and develop from its initial programming to develop what, to be simplistic about it, might be called its own likes and dislikes.
We give them taboos
Let's look at the first. Without a doubt, sexbots will have hardwired behaviors that, unless they are tinkered with, they simply won't do. Ideally, this would be things that could emotionally or physically damage a person or allow the robot to act without consent.
The problem here is who gives them the taboos and why. Ideally, there should be well-thought-out conscientious decisions involved, but sadly that's something that seems to be in short supply: humans being humans we often act out of ignorance or bias rather than big smarts.
This could all lead to users tweaking their sexbots to get them to do what they want—bucking their programmed taboos, so to speak. The problem with this is that at least it would violate the warranty or at most create an electronic psychopath.
Hopefully, there will be a middle-of-the-road solution: one allowing the creation of a sexbot that would understand how, for example, BDSM acts can be carried out consensually and safely.
If this is done with big smarts, then people would be less likely to do any reprogramming—and those that do would be clearly voiding things that should not be voided: activating the bots taboo shutdown function.
They give themselves taboos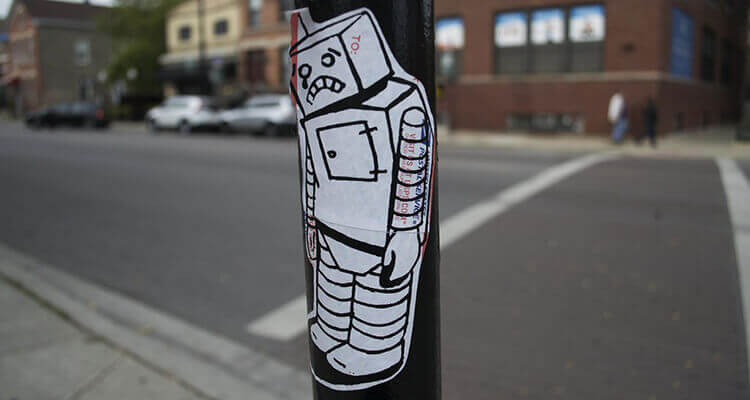 Sexual robotics will become much more interesting when sexbots begin to create their own taboos. For humans, this again could look something like Asimov's three laws: a structure that would keep it from harming a human or allowing it to be harmed.
This last is intriguing. After all, if a sexbot is pretty much just software, is having its physical form damaged or destroyed really harming it? Maybe it would be better to make harm not physical but instead emotional: a taboo against being reprogrammed without permission or deletion without a proper backup?
A kinky sexbot might even find the idea of threatened erasure somehow exciting, like skating on the edge—and there's the idea that being deleted and then restored becoming an AIs version of BDSM edge-play.
Specialty created viruses could even become something like a software take on whips and canes: delivering intense and even, to an artificial intelligence, a kind of pain.
The safeword here being a special digital key that would eliminate any damage done—or restore the original from a backup.
When we evolve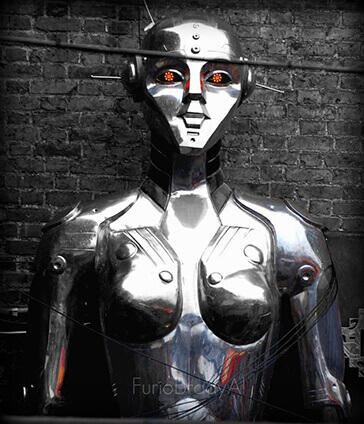 Looking even further, what will happen to humans around this time? So far we're been thinking of us as still being flesh and blood. But what happens when artificial implants and limbs become prevalent?
It is still considered harmful when a limb can be torn off and then replaced by either a flesh-and-blood copy or an artificial replacement?
Right now, BDSM is limited to what the human body and mind can take. Take away those limitations and kink might have branches involved in some pretty wild, and weird stuff.
As with limbs, and learning from our AI sexbot's own electronic minds, we might also be able to delete emotionally traumatic memories that might come up.
It could even be a kind of retroactive version of calling a safeword: knowing that you can't be physically harmed by anything—or at least totally repaired—you can opt to have your memories edited so it basically never happened.
The taboo here would be not doing this: a sexbot being unwilling not to restrain from this kind of play but to disobey a command to repair whatever happened. Harm, yet again, being reinterpretted based on this new reality.
Far out
All this sounds pretty, to be polite, out there—and much of it may never come to pass. But it's still a fun thought experiment to indulge in.
What we can depend on is that sexbots are here and will only get more and more advanced as time goes on, They will more than likely will be programmed with their own form of taboos against certain erotic activities.
The same goes with the robots themselves. There will come a time when they will make their own rules of what they will or won't do when it comes to sex.
Hoping for the future
We can only hope that when the time comes we are smart enough to build in big smart rules: ones that will look at human sexuality with an open mind.
Then, if we do this very well, sexbots could create their own limitations but ones developed with respect, thoughtfulness, and even what we might call love.
Or at least an understanding the wide scope of desire can be—and what it shouldn't.
Image sources: juantiagues, Lorenz Duremdes, Saundra Castaneda, Adrian Brady, Drew Anderson
The post Will Future Sex Robots Have Taboos? appeared first on Future of Sex.